Getting starting in Vancouver
Vancouver is a great city and definitely worth a staying for a few days. There are heaps of guides for things to do around Vancouver, however, this one is specially designed to help you get out of the city and explore '
Supernatural
' BC. Here are 3 great roadtrips to consider next time you want to escape "
The Couve
"
Getting the Right Vehicle:
Well, this isn't about flying, walking or canoeing around Vancouver. Its about doing a great roadtrip. So if you already have a car you can skip this part. Even if you do have a car, a rental should be considered if you have gas guzzler; getting a newer, more fuel efficient rental can save you heaps money (and time at petrol stations).
Chances are, if you are not from Vancouver, you'll be flying into
Vancouver International Airport
. This is a great airport, in fact its been
ranked the best airport in North America for 5 straight years
. You can pick your
car rental at the airport
from every major supplier including Avis, Alamo, Budget, Hertz, Thrifty as well as local Canadian companies like discount car rental.
What's great about a rental car is that you can rent a car you wouldn't normally drive. Since I drive a small economy car back home, I always try angle something a bit bigger. Consider at how much time you are spending in your: you can scrimp on your seat to Vancouver as its only going to be 2-4 hours if you flying from most parts of North America. If you plan to make BC a roadtrip, get something comfortable because you are going to be on the road much longer than you are going to be in the air.
The other thing to consider is whether you want to go large, and when I am talking large, am talking
Recreation Vehicle
large. There are several
motorhome rental companies in Vancouver
, with many vehicle type options. You'll have to do math yourself if this an option, though the rental and fuel might be more, there are advantages on saving on accommodation costs. In addition, most companies give early bird discounts. However, this being Canada, don't expect rentals to be available during the
winter season
!
So you've got your mode of transportation? Where do you head? Let's start with the Sunshine Coast!
Sunshine Coast Preview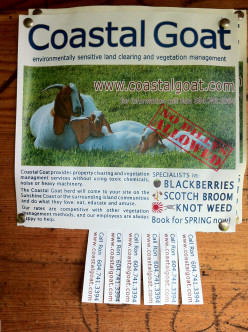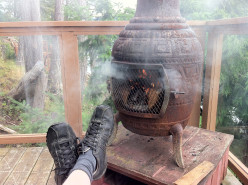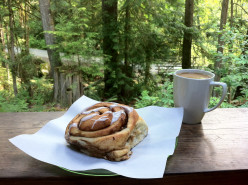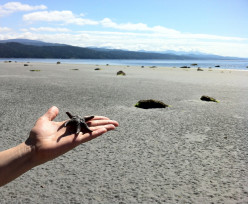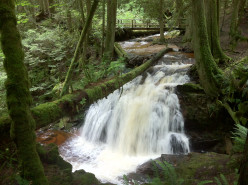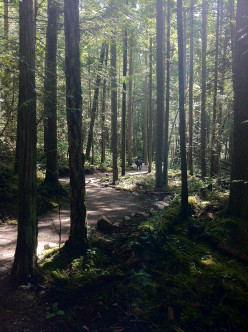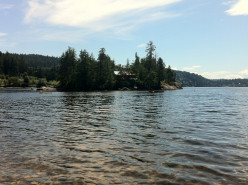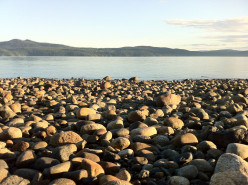 Head for the Sunshine Coast
The Sunshine Coast is my favourite part of British Columbia. Geographically speaking is the western coastal part of BC that is in between Vancouver Island. Here you enjoy 140 Kilometers of beautiful coastline, quaint villages and wildlife. Whether it gets more Sunshine than other parts of British Columbia is debatable - but every time I have visited it was indeed sunny.
You'll have to catch a ferry to get over there, which is great - its probably what keeps the main population of Vancouver from moving over in droves!
Getting there does involve a few ferry trips.

Here are the highlights:
Gibsons
This is our first stop after taking the ferry from West Vancouver - and is the gateway to the Sunshine Coast. Only 40minutes by ferry, but miles and miles away from the bustle of Vancouver. It was the location for TV show The Beachcombers and was also named
most livable community in 2009
. It is very picturesque.
Roberts Creek
Just up the road (about 4km) is the little village of Roberts Creek. What it lacks in size, it makes up for in character. Known as the gumboot capital of the world, it is a great place to enjoy the ideas. Check out Roberts Creek Provincial park for swimming, fishing & kayaking.
Sechelt
One of my absolute favourite areas of the Sunshine Coast; I could live here! Just over 20K from the previous stop of Roberts Creek, this is the place to refuel, restock supplies and relax. Make sure and drive up along Sechelt Inlet grove and hire a kayak. Last time I did, I saw eagles, otters, and a black mother bear with her cubs (from a safe distance out in the water!). Also check out the
Sechelt Groves
, which is an easy but beautiful forest walk.
Madiera Park/Pender Harbour
Magnificent scenery rules the day at Pender Harbour. Make sure and you to the top of Pender Hill for spectacular views from its rocky top. In addition you can chill out at Ruby Lake, picturesque lagoon and bird sanctary just north of Madiera Park.
Egmont
Egmont is a tiny but there are heaps of things to see here, namely the
Skookumchuck Narrows
. Also worth visiting (and hopefully open when you are there) is the The
Skookumchuck Bakery + Cafe
, this is the ideal way to ensure that all those calories you burned hiking don't go to waste!
Saltery Bay
To get to the Upper Sunshine Coast you have to cross the Jervis Inlet on a ferry from Earl's Cove. While it is small you can scuba dive near Mermaid's Cove, named after a sunken Mermaid stature 20 meters below sea level.
Powell River
- The biggest town in the Upper Sunshine Coast, Powell River offers alot to the outdoors person. It also a nearby gateway for Cortes, Hernando, Savary, Harwood and Texado Island - as well a ferry terminal for Vancouver Island.
Lund
- This is the end of the trail for sunshine coast. Make sure you visit Savary Island! Incidentally, you can drive from Lund on Highway 101 all the way down to Chile! That's an ambitious roadtrip!
This is about 5 to 7 day roadtrip to fully enjoy. It unfortunately is 'one way' roadtrip to see this section of BC, but you can extend by going to Vancouver Island (another topic for the future). Unfortunately there are aren't any car rental depots at the end of the Sunshine Coast. However, you can drop your car at or Comox Airport, which is across the bay from Powell River. From there you can catch flight back to Vancouver Airport.